In a business situation, it is about highlighting your strengths and creating a stable and safe atmosphere - all with the aim of achieving your goals.
The most important aspect is that the scent gives you a good self-esteem and thus increases your self-confidence. By choosing a fragrance according to the occasion, you can influence your own impression to create better conditions.
A good piece of advice is to think past the now classic 90s scents that are still widely used today. Also pay attention to sweet scents and that may fit better in a more intimate environment. Heavily smoky and floral scents can be difficult for some to endure in smaller spaces, and all of the above actually makes the choice of perfume to wear at business occasions relatively easy.
Below you will find a couple of good examples of fragrances to use from our own collection that are excellent for a "white-collar" occasion, along with a short explanatory text about why they are a good match. Of course, there are alternatives for both men and women.
First, perhaps the most popular business fragrance, Agar Oud. A scent with woody notes that is rounded off with spices and a light sweetness. A must in every man's fragrance wardrobe. Then as an alternative to it, for both men and women there is Limon Oud, the same woody base, but here it is compensated together with drier notes for a fresher impression. Both very functional in many situations.
Sea Mint and Pineapple Oak, not much introduction is needed here. Sea Mint is a unisex fragrance with sea notes and depth of Oud and cardamom. A fresh scent for everyone and every occasion. Pineapple Oak, our version of the ever-popular pineapple scent. Fruity, fresh, incredibly useful all year round, in all situations.
Wildcard
Honey Tobacco, sweet and spicy but with a light touch of bergamot and citrus. The sweet honey and tobacco are made to have a slightly different depth than the four scents above. But with the light tones, this fantastic unisex scent also works very well in an office environment used in moderation.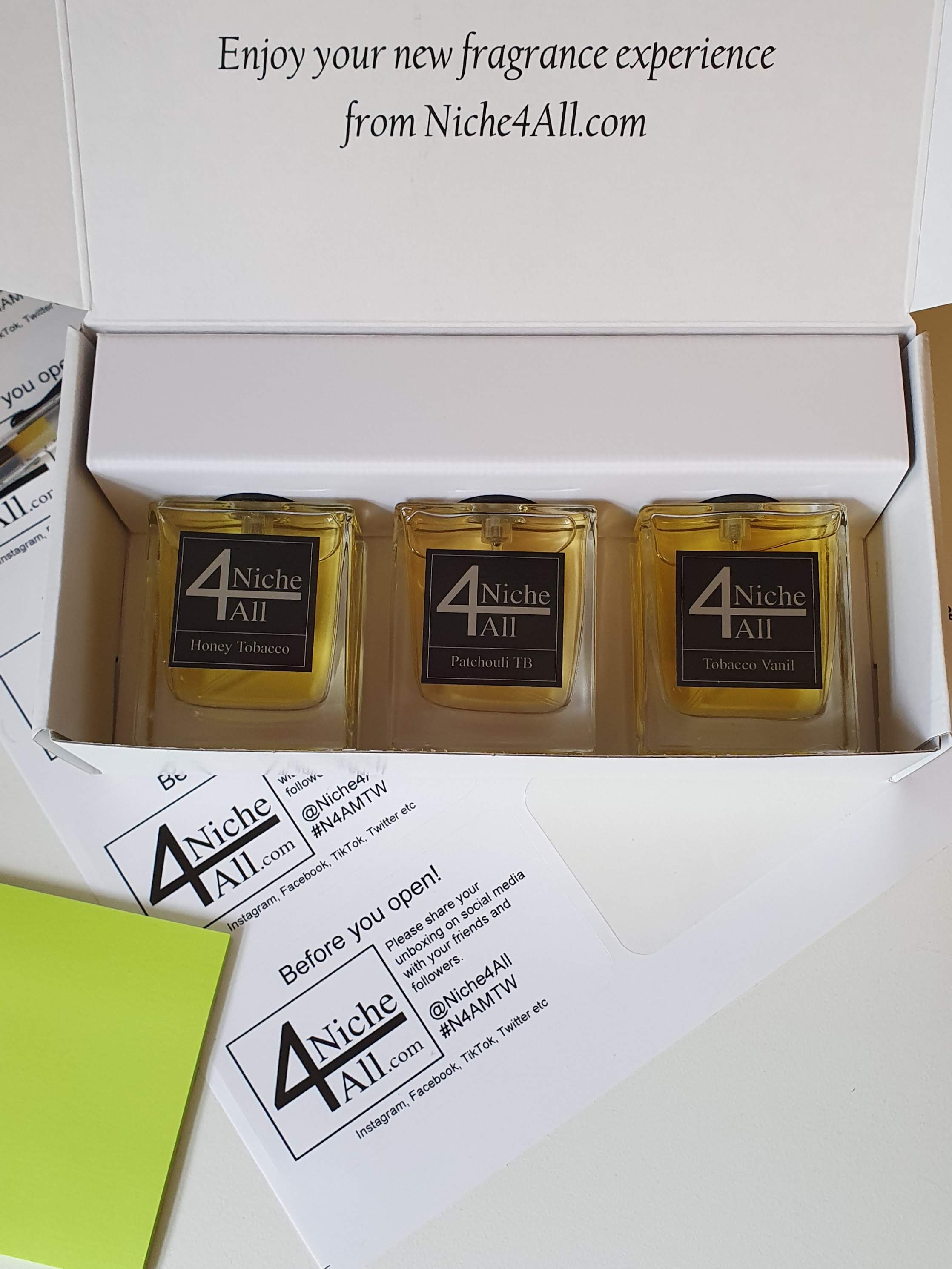 SCENT TIP :
All perfumes are different. A less strong perfume can always be sprayed more to get that scent stronger, while an already very strong scent can be used in moderation according to when, where and how to make it more wearable in all occasions. So dare to test and experiment with what works for you. Samples are a great way to test if the scent is for you.
Samples and discovery sets